Aanstaande zondag 8 november van 12:00 tot 16:00 uur biedt de Weerselose Markt naast een handelsplaats vol koopjes de volgende specials:

Muziek, CD- en Platenbeurs | Zoals we reeds bekend gemaakt hebben staat de markt van zondag 8 november in het teken van muziek. In de hal is in het bijzonder plaats voor LP's / vinyl, CD's, DVD's, cassette's, radio's, boeken, posters en/of tijdschriften. Koop of verkoop met ons mee op deze speciale dag.
Workshops
Doe creatieve ideeën op door te kijken, of doe mee en maak je eigen kunstwerk. De workshops zijn voor jong en oud en vaak gratis of tegen kleine vergoeding. Zondag de 8e staat Atelier Il Decora in de hal met een dubbele kraam vol creativiteit!
Live Muziek

Het podium is wederom gevuld met een gemengd programma. Door samenwerking met het ROC Stars Agency bieden wij (beginnende) artiesten een vrij toegankelijk podium voor hun kunsten. Dit blijkt iedere keer een geweldig succes.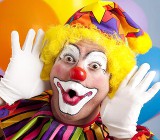 Voor de kinderen
En voor het kind in iedere volwassene is er passend vermaak op de zondagsmarkt!
Wilt u als verkoper op de markt staan? U staat al vanaf 10 euro op de markt van zondag 8 november.